Wholesome Web Design and Development Company
We host a team of dedicated Web Design and Development Company that delivers wholesome web design and development service. The services that we offer include the development of an intuitive and aesthetically appealing interface that allows you to connect with your customers and grow your business overnight.


Customized Web Design
The customized web design will help you in reflecting your company's core principles in your website's interface.
Professional Web Development
We create robust web solutions for active online presence for businesses of all sizes, along with standard compliance.
End to End Services
We are a one-stop solution from the conception phase to the implementation phase for a variety of businesses.
Years of Experience
Our team of developers are proficient and experienced to handle variety of customer requirements for all kinds of business niche.
Well-Organised Approach
We follow a step by step process to convert your ideas into reality in a manner that your customers can relate to it.
Affordable Prices
At HikeBranding, we leave no stone unturned to satisfy our clients with our service and yet offer competitive prices for all our services.
We Have the Required Expertise and Experience
With strategic planning and true customer representation, our team has decades of experience in the field of web design and development, allowing us to serve our clients better. We can work in a step by step process or a customized method for the development of your corporate/personal website.
Customer Acquisition
Acquire new customers with an intuitive and alluring interface

Customer Retention
Retain your existing customers by serving them in a better way

Growth and Development
Connect with new people to inspire mutual growth and development in the business
We host a team of dedicated website designers and developers that deliver an incomparable website development experience. Our solution-oriented thinking and optimized working strategies help in the creation of an attractive interface that helps you in customer retention as well as acquisition.
We can develop a new website from the ground up or can modify the existing website to make it more user-friendly.
At HikeBranding, we believe in the core concepts of performing in-depth competitive analysis and research to make sure that you have the razor-sharp competitive edge over your direct competition on the web.
With the inculcation of robust SEO techniques into the core website development project, we make sure that your website receives the necessary appraisal and recognition on the web.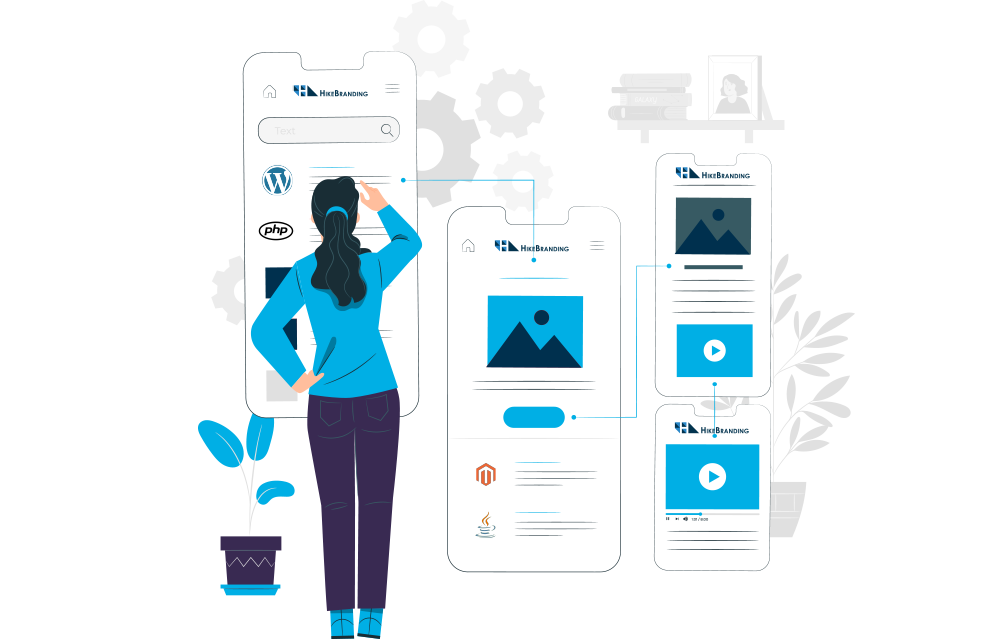 Website designed and developed
Plugin developed and customisation
Automation between web apps
"Team HikeBranding is a professionist in web development. They are serious and professional and we have often cooperated for important projects."
Stefania H, SalusBank System
"Hikebranding is highly professional and the service which they gave to me was awesome. I purchased the service when I came to know about the issues with WordPress Sites. They just nailed it with their extraordinary talent. I am still with their service and going to continue it for a long time."
Greg G, Blue Eye Picture
"First, I will say a big thank you to Hikebranding as they just did an amazing work with their superb talent and knowledge. My site got hacked, I was searching for the best service and I came to know about them. I ask them to solve the issue. Within a few weeks, my site was back with the best security at an affordable rate!"
Andrea B, Executive Director
Already Know the Details of Your Project?
Focus on product/service development and leave your website development tasks to us. Hike branding will boost your business to become a brand. Let us know more about your project.