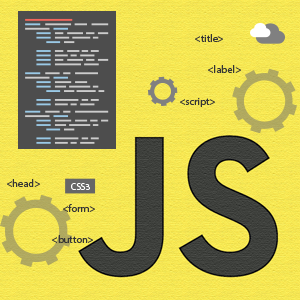 jQuery Development in India
We develop dynamic web pages and robust applications leveraging JQuery, which adds significant value to the project. It is cost-effective and ensures faster development.
JQuery is an object-oriented, cross-browser compatible JavaScript library that makes creating stunning animations, navigating through documents, choosing DOM elements and much more extremely simple and fast. It provides rich effects to UI plugins and widgets, and also plays an important role in the implementation of cutting-edge Ajax applications. Websites and applications developed with JQuery are lightweight, loads fast and are easy to navigate, ensuring superb user experience. HikeBranding can help you leverage its full potential by offering end-to-end, integrated solutions for JQuery development in India.
We continuously pursue advanced technologies and upgrade our skills to improve the features and services that we provide. We are a promising JQuery development company, with years of experience and knowledge in leveraging the benefits of the platform to develop robust and scalable websites and web applications for your business. Our JQuery experts can help you with architecting, designing, developing, performance tuning and maintenance. We have experience in creating well-designed, interactive and engaging web pages using latest frameworks like Backbone.js, Node.js, Sencha Touch, Angular, Bootstrap, KendoUI and ExtJS.
Enrich Your Website with Professional JQuery Development Services from HikeBranding – Get the Best Prices
End-to-End JQuery Development Solutions
Our services encompass JQuery integration, JQuery plugin development, JQuery scripting, JQuery application development, JQuery performance optimisation, JQuery mobile application development, JQuery website maintenance and Ajax-driven web application development.
Website Modification with jQuery
JQuery plugins can be used to integrate additional features, widgets and functionalities into a website. Our developers have vast experience in powerful JQuery features like DOM management to make dynamic and outstanding modifications to a website.
Custom jQuery Development
Our JQuery development company offers custom development services tailored to meet unique needs of the clients. We have the right expertise and technology to harness this platform to develop custom-designed websites and build web applications brilliantly.
Low Development Cost and Time
JQuery development India is cost-effective and efficiently minimises the time required to develop a web application. This is why the technology is used for time bound projects.
Cross Browser Compatibility
JQuery websites and applications developed by us are cross browser compatible, ensuring the best user experience and numerous functionalities and features.
Competitive Pricing
With HikeBranding, you can get the best value for your money. Our cost-effective and reliable JQuery development services ensure the highest return on investment.
Need jQuery Developers? Contact Us.
If you are looking for professional JQuery websites and applications, then contact our team today. We can develop a highly functional, fast loading, interactive and easy to use JavaScript solution for your business website, with faster time to market.
Tell us about your project
Let us help you get your business online and grow it with passion
With an experienced team of developers and design specialists, we follow a well-laid development process. Get ready to promote your business online with a website that not just looks great, but is loved by your target audience.
We have been working with HikeBranding since 1 year and I hope our cooperation will last much longer. They are professional, know their job, very on time and always responsive.

Greg G
Blue Eye Picture - Founder
I have worked with dozens of online service providers, specifically in web design, databases and php and have had nothing but challenges. Team is quick, communicates well and delivers great work on time and in budget . They are my top contact who I will only work with.

Ivin V
CEO at Intoweb Ministries
Team HikeBranding is a professionist in web development. They are serious and professional and we have often cooperated for important projects.

Stefania H
SalusBank System