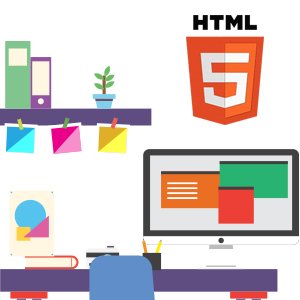 HTML/CSS Development
Cost-effective, multi-platform development solutions to build highly scalable and robust websites that are not just visually appealing, but also communicate your brand message and enhance user experience for better conversions.
Do you know you have only 5 – 8 seconds to attract attention and engage your website visitor? A visually stunning website design does drive traffic, but what about user engagement? A website which is aesthetically beautiful but does not have relevancy or quality has the highest bounce rate. The key to success is to create a website that is visually attractive, easy to navigate, provide relevant and quality content, and delivers superior user experience in terms of speed and
accessibility.
HTML/CSS Website  Development
HTML/CSS Web Application Development
HTML/CSS Mobile Application Development
100% Customer Satisfaction Guarantee
100% Confidentiality Assured
An aesthetic design, aptly complemented with simplistic programming, have the tendency to become the Unique Selling Proposition of any website or application. At HikeBranding, we provide the finest blend of amazing website design and unparalleled coding vigour, harnessing the potentials of HTML and CSS programming languages. Whether you wish to spark a new life into your otherwise dull and mundane website or give a lively character to your latest mobile app, our HTML CSS development company can abide by your requirements and deliver the best result.
HTML/CSS development powers your website or application with numerous features like offline browsing, high page ranking on search engines, Geo-location, consistency across multiple platforms, Business Intelligence, Content Management, and improved user experience. Our HTML/CSS developers leverage the latest technology to offer the best solutions, tailored to meet your needs. From HTML/CSS website development to custom web development, CMS development, HTML/CSS web application development, testing, maintenance and support, we handle it all with utmost professionalism and efficiency.
Tell us about your project
Let us help you get your business online and grow it with passion
With an experienced team of developers and design specialists, we follow a well-laid development process. Get ready to promote your business online with a website that not just looks great, but is loved by your target audience.
We have been working with HikeBranding since 1 year and I hope our cooperation will last much longer. They are professional, know their job, very on time and always responsive.

Greg G
Blue Eye Picture - Founder
I have worked with dozens of online service providers, specifically in web design, databases and php and have had nothing but challenges. Team is quick, communicates well and delivers great work on time and in budget . They are my top contact who I will only work with.

Ivin V
CEO at Intoweb Ministries
Team HikeBranding is a professionist in web development. They are serious and professional and we have often cooperated for important projects.

Stefania H
SalusBank System